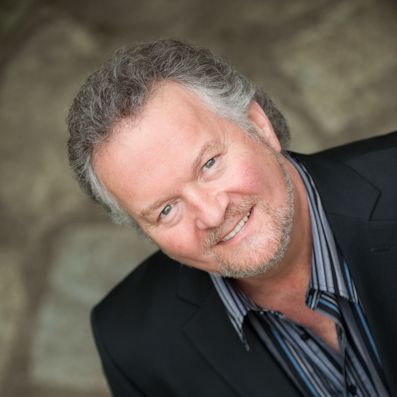 Morry Stearns
Canadian singer, songwriter, recording artist, pianist, and producer
To say that music has been good to me is an understatement. Music has enabled me to travel the world... to experience places and meet people I otherwise would never have seen or met. I'm very grateful for having been able to play music professionally most of my adult life. I'm grateful that some of my original songs, like 'One People', 'Mother Earth', and others have touched many people, and have been used in schools, choirs, special events, ceremonies, and celebrations around the world. Music has been an anchor and a great comfort during difficult times. To be able to bring healing and a little joy to people through music is truly an honour, and a great privilege. I've also had the pleasure of working with some wonderfully talented artists, singers, and players through the years, either live on stage, in the recording studio, or both. Here are some highlights:
Long time member of David Foster's Canadian band, featuring performances with David, Celine Dion, Nelly Furtado, Bryan Adams, Gordon Lightfoot, Kenny Loggins, Kenny Rogers, Peter Cetera, Sheena Easton, Michael Bolton, Richard Marx, Stephen Bishop, Dan Hill, Boz Scaggs, members of the band Chicago, John Parr, Michael Damien, the Atlanta Symphony, and others.  Performed with David, Celine Dion, Rich Little, and the N.A.C. Symphony Orchestra at the National Arts Centre in Ottawa, in a Royal Command Performance for Prince Charles and Lady Diana, Brian & Mila Mulroney, and 2,400 guests.
Performances and/or recording sessions with Christina Aguilera, Michael McDonald, Booker T, Pricilla Coolidge, Peabo Bryson, Burton Cummings, Paul Horn, Toots Thieleman, and the Victoria Symphony.  
Original songs recorded by Christina Aguilera, Peabo Bryson, Debbie Gibson, Carl Anderson, Wendy Moten, Brenda Russell, Lalah and Kenya Hathaway, Keizo Nakanishi, Toshinori Yonekura, Yasushi Nakanishi, Nadia Gifford, and Kiyomi Suzuki.  I was privileged to work directly with most of these artists, teaching them the songs and producing their vocals.
Composer of 'Mother Earth', dubbed Canada's official Earthday song in 1990. It was recorded in English and French, and made into a video that played on MuchMusic nationally. 
Composer of 'Welcome to Our Island Home' and 'Hear the Call'. These two soundtracks were part of Victoria's winning bids in Montreal and Seoul Korea, to secure the 1994 Commonwealth Games for Victoria.
Composer of 'Let the Spirit Live On Forever', which was the closing theme song of the 1994 Commonwealth Games, performed by April Gislason, Duncan Meiklejohn, and I before an estimated worldwide television audience of 500 million.
Composer of 'Pass Me The Torch', written to commemorate Steve Fonyo's cross-country journey, completing what Terry Fox had started.  The song aired nationally and I sang it live as he dipped his prosthetic leg into the ocean at Mile 0 on Dallas Road in Victoria in 1990. 
Composer of 'Believe in Dreams' for the Canada Summer Games.
Co-founder of The Sample Stearns Band, one of the West Coast's most legendary and beloved original bands, which toured with Maynard Ferguson, opened for Tower of Power, and toured across Canada. 
Creative Director and Production Manager for Seacoast Sound, a Victoria-based recording studio and production company, writing and producing soundtracks, albums (including mine), TV and radio concepts for hundreds of clients worldwide, including Chrysler, KFC, McDonald's, AirBC, Ice Capades, Denny's, and many more. 
Concert performances in Canada, the United States, Finland, Russia, Japan, and Hawaii.
Radio airplay in over 30 countries.
Opened shows either solo or in a group for artists such as Tower of Power, Mel Torme, Alan Jackson, George Strait, George Jones, John Michael Montgomery, Garth Brooks, Ian Tyson, Brooks and Dunn, and Maynard Ferguson. 
Lengthy stints touring with Canadian artists such as Valdy, Shari Ulrich, and Lisa Brokop.
A 33-show, four-month tour of Japan with Japanese pop star Keizo Nakanishi and his all-star band, including two concerts featuring Christina Aguilera. 
Performed as guest of honour on nationwide Japanese environmental radio special. 'Mother Earth' was used as the theme song. Broadcast from FM Tokyo, the show linked 30 FM stations across Japan, reaching an estimated 5 million listeners. Other guests, via tape and satellite, included Paul Simon, Paul McCartney, Sting, George Benson, and the Rolling Stones.
FM Tokyo holds contest to "Name the Artist, Name the Song" (Morry Stearns/Mother Earth) 20,000 correct answers were sent in.
Grammy nominated songwriter on Peabo Bryson's 'Unconditional Love' album.